Tornado Relief in Nashville
we are coming together to get our hands dirty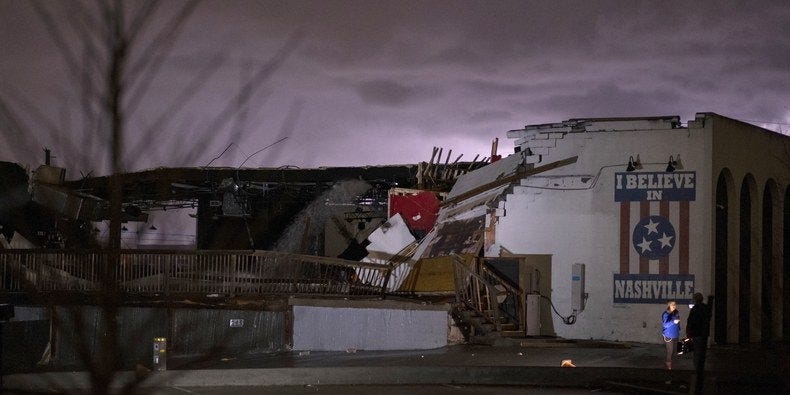 Last Tuesday, March 3, 2020 a F-3 tornado decimated parts of Nashville and Middle Tennessee. The historically black neighborhood of North Nashville was hit especially hard. Much of this news has gone unreported int he wake of Corona Virus COVID-19. I wanted to take a minute to let y'all know that I am helping out with the recovery effort of Nashville, providing chaplain care when needed.
If you are interested in helping us out, please consider giving to The Equity Alliance. They have created a fund that will go especially for North Nashville residents who have less access to services, large insurance payouts, and so forth. I hope that we all come together across lines of deep difference to rebuilt this city.
Please consider giving here, or here.
I'll be back soon with more writing. Thank you all for reading and holding our city in your hearts.
Onward, -Dr. Robyn.