Safer At Home
it's been a while since we connected!
Greetings from my new front porch in Nashville, TN. My partner and I moved last month and have been busy unpacking and trying to stay safe at home. It's been about a month since I wrote; I apologize for the silence on my end. Living (and then moving) during a global pandemic meant that I needed to rearrange a lot of my life. Everything went online and a lot was cancelled or postponed.
How are y'all doing? Really! How is everyone doing? Are you worried about the country opening up? I am! Experts say that we in Nashville haven't seen the peak of the virus, so my partner and I are figuring out how to live more sustainably during this time. How do we buy locally, divest from corporate America, and invite healing in the world? Action is healing, so each time we opt to buy from a local farm to replenish our fruits and veggies, we heal ourselves. This action of buying locally not only supports our local economy, it keeps our money in community. We are working toward building more action to facilitate more healing.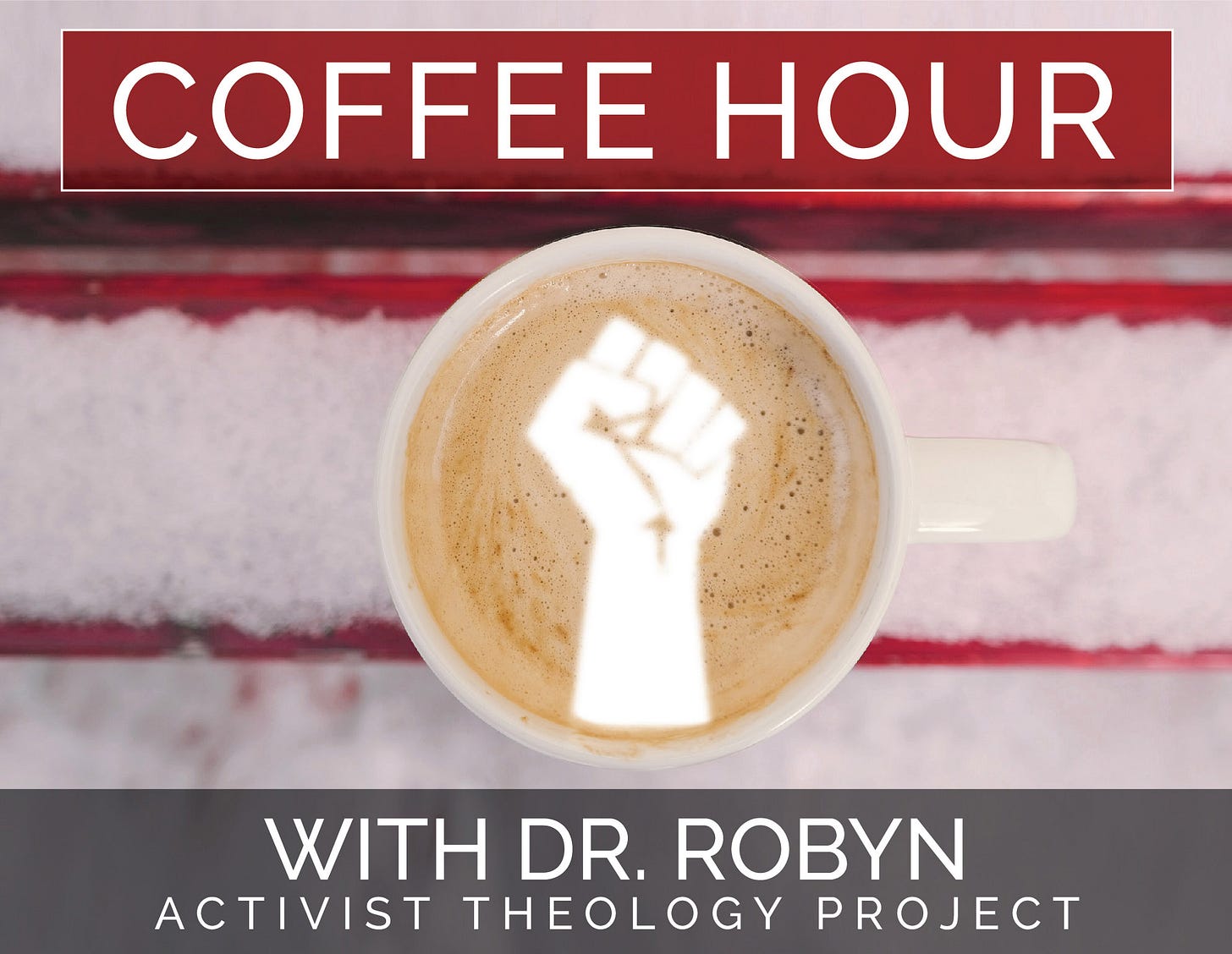 Coffee Hour continues each week on Monday mornings at 10:30am CT. Do you want to join? Click here tomorrow, Monday, to set your intentions in community and lean into healing. I hope you'll consider joining us tomorrow!
I'll be writing more in the coming days and weeks. There's a lot to talk about, like how do we stay safe when things are opening back up and how do we build community during times like these? How do we connect the dots and have the necessary analysis without sacrificing ourselves or harming one another? I'll be meditating on that here.
If you need a podcast to listen to during this time, check out the Activist Theology Podcast! We'd love to have you subscribe and join us each week! If you want us to discuss something, feel free to email us at ppodcast@actitivistheology.com. Listen wherever you get your podcasts!
See y'all, soon, on substack!
Onward, -Dr. Robyn