Join me on Election Night!
come for the conversation; stay for the togetherness
Want to join me on election night? I'll be co-hosting a zoom room during the election returns, and I'm so thankful to be joined by my comrades. There is also a room for grounding and embodiment, too, should you not want to watch the election returns with me. Erin Law, my partner, will be hosting that room. I hope you'll consider joining us!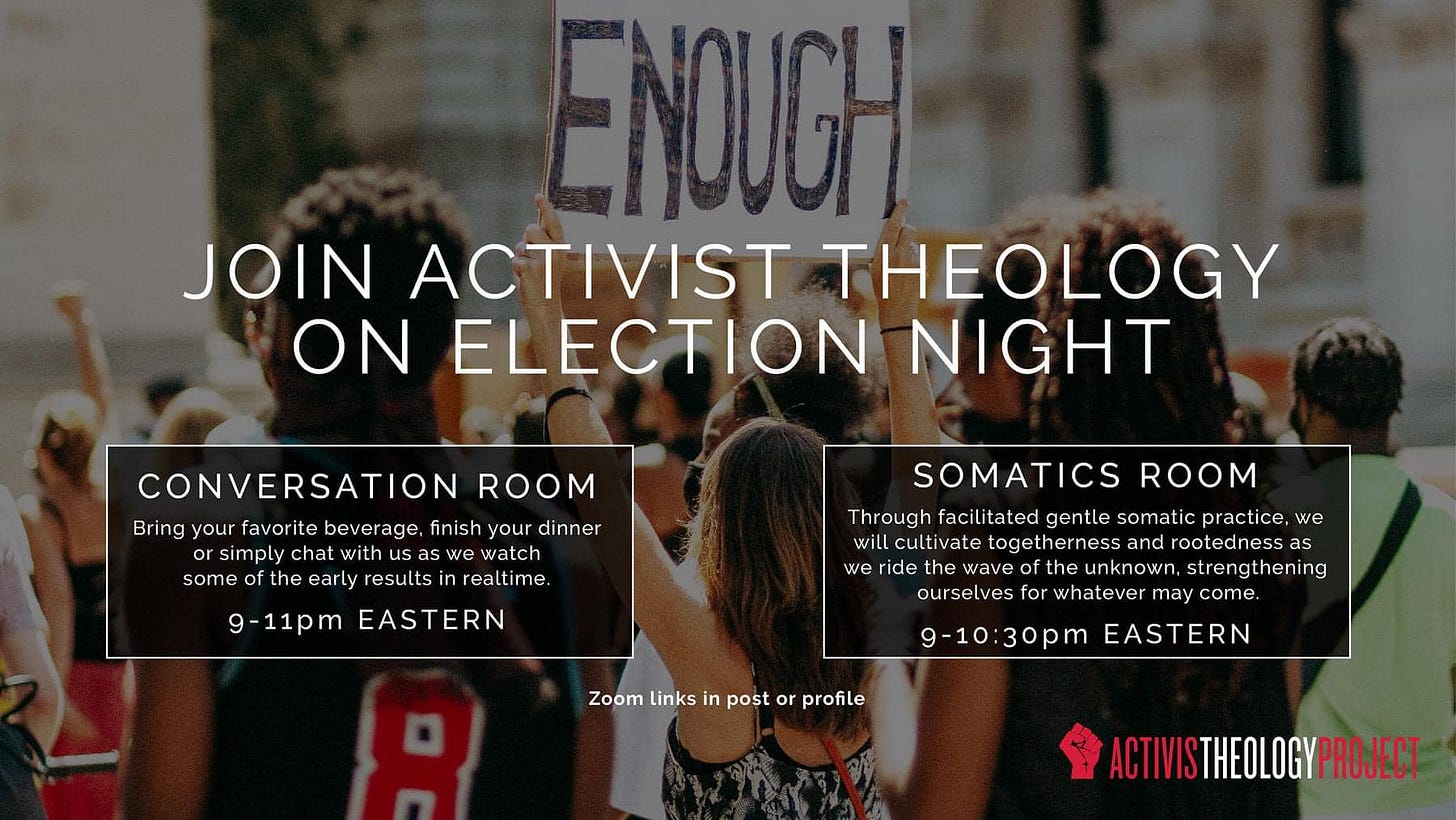 JOIN US ON EL…
This post is for paid subscribers